Welcome to SpeedCamerasUK.com - Speed camera locations, news, speed camera detectors and more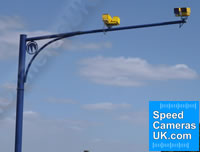 Here at SpeedCamerasUK.com we feature the UK's best online speed camera database, which is FREE to view. We also explain the safety camera types and help explain speeding fines.
There are also sat nav and speed camera detector reviews and a guide that helps explain detecting speed cameras using a sat nav, a dedicated speed camera detector or using an app. We also have an online shop selling speed camera detectors and a separate sat nav shop.
Speed Camera Database - Locations of 1000's of safety cameras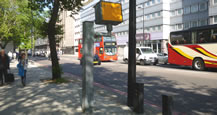 Our speed camera database has been compiled with the help of UK motorists. Each location has been sent to us by a UK motorist and although we do not verify each location we allow you to 'update' the speed camera locations. We features over 4,000 speed camera locations throughout the UK. If you want alerts in your vehicle to all speed cameras then we recommend buying a speed camera detector.
Speed Camera Detectors for detecting speed cameras

Perhaps you have been caught speeding? Maybe you want to protect your licence? There are many reasons why you may want to buy a speed camera detector. We sell the complete the range of speed camera detectors and we explain the features of each speed trap detector and help you to choose the best speed camera detector for you. Visit our online shop to read more about each detector.
Sat Navs with a speed camera database
We review satellite navigation systems that you can add speed camera databases to. We also stock the complete Snooper range of sat navs available to buy from our sat nav shop.