Speed Camera Detector reviews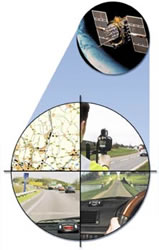 Speed camera detectors warn you of approaching fixed and mobile speed camera locations in the road ahead. Below we review six of the best selling models from the UK's leading speed camera locator manufacturers.
If you're new to speed camera detectors, you might be interested to read our buyers guide? If you'd like to receive warnings to speed cameras but aren't sure whether you'd like a sat nav, dedicated detector or an app with a smartphone click here to read all the pros and cons for alerts from each technology.
Speed camera detectors appear in price and feature order (starting with the highest), for more details and to read the review click either the detectors picture or the 'click here' links below.
Did you know? SpeedCamerasUK.com sells all the leading speed camera detectors, to view them all click here.
---
Road Angel Gem Plus / Gem Plus Deluxe - Cost £160 / £180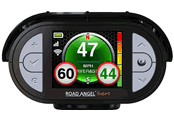 Road Angel Gem+ GPS and Laser speed camera detector features built-in GPRS "mobile phone" technology to automatically and wirelessly download up to the second speed camera updates as you drive. Road Angel Gem Plus CameraShare facility allows you and other Road Angel Gem+ users to share the LIVE locations of camera vans at the press of a button.
To buy the Road Angel Gem+ and Gem+ Deluxe click here.
---
Snooper 4ZERO - Cost £150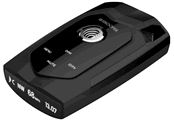 Snooper 4ZERO speed camera detector features GPS, radar and laser to comprehensively warn to fixed and mobile speed cameras locations not just in the UK, but also a number of countries in Europe and around the world too. The 4ZERO also features spoken voice alerts to fixed speed cameras via the built-in AURA speed camera database (subscription charges apply).
To buy the Snooper 4ZERO click here.
---
Snooper DVR-4HD - Cost £150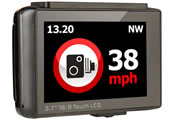 Snooper DVR-4HD dash cam is an in-car windscreen mounted camera that will record collisions and incidents both when you are driving. But the DVR-4HD device doesn't stop there as it also provides alerts to fixed and mobile speed camera locations via the Snooper AURA speed camera database. What's more, access to the database is FREE for the life of the product. Furthermore, the Snooper DVR-4HD uses WiFi Connectivity to download and playback video on your Smartphone (Android or iPhone).
To buy the Snooper DVR-4HD click here.
---
Snooper Pantera - Cost £100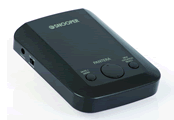 Snooper Pantera uses the latest GPS technology to alert you to all types of 'Fixed' speed traps such as Gatso, Truvelo and SPECS average speed cameras. Plus 'High risk zones' where mobile speed traps such as Laser are often used. Snooper Pantera mounts on the windscreen (bracket provided) and powers from the cigarette lighter socket.
To buy the Snooper Pantera click here.
---
Snooper Laser Pod - Cost £70

Snooper Laser Pod is a completely unique device that has been designed to add laser detection to almost any portable satellite navigation system on the market and will detect most types of laser gun in use throughout Europe.
To read the Snooper Laser Pod review click here.
Last updated: 1st August 2016