Home > Speed Camera Types > Gatso Speed Camera > Motorist Comments > Gatso Camera Comments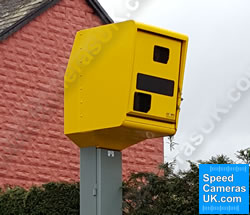 Welcome to the SpeedCamerasUK.com Gatso speed camera comments page. Here you will find comments left by UK motorists with regards to Gatso speed cameras. We have lots of different comment pages relating to other speed camera types e.g. mobile speed cameras, average speed cameras and speed limit comments. If you would like to make a comment about Gatso speed cameras, please complete the online form below.
If you have a question relating to Gatso speed cameras, please see our Gatso speed camera question and answer page, it may have already been asked by another UK driver. Read and learn more about Gatso fixed safety cameras.
When completing the form below, if you provide your name and county, we will publish your name and county within the Gatso comments section below. We reserve the right to edit your comment.
---
---
Stuart Wolf from Surrey writes...
Total and utter waste of time and money! They only catch out strangers to the area, have no effect on road safety and are nothing more than cash generators.
If a speed camera is sited in a 40mph limit for example, you can do 60mph, 70mph or 80mph in between cameras braking before you hit the road markings.
Cameras are frequently sited in totally non-accident or road hazard areas because it's a nice long fast stretch of road where no pedestrians have access to, but is nice site to generate cash, i.e on the A40, A312, A316 ,A406 (Gatso alley) it has been proven that roads are safer with out speed cameras and several counties and councils have done away with them.
Speed cameras outside schools and hospitals fair enough..but not on dual carriageways for goodness sake!!
---
Ian Taylor from Staffordshire writes...
I am a truck driver, and on Saturday 21st March at 03:30, I was travelling down the A14 towards Cambridge en route to Norwich, being aware that there was a diversion where the A14 bears left away from the M11.
As there were roadwork's on a short length of the A14 between junctions 31 and 32, traffic was diverted in towards Cambridge on the Huntingdon Road then back out to junction 32 on the B1049 Histon Road.
I was fully aware that the speed limit was 30mph, and there were speed cameras, despite an HGV in front of me accelerating away, I kept my speed down. When I saw the Gatso camera the other HGV was about 500 yards in front of me and I saw no flash, however when I went past the camera I got the double flash, quickly looked at my speedometer which gave my speed as 31mph. (Bearing in mind that when an HGV speedometer is calibrated it always reads 1 or 2 mph faster than your actual speed).
So it looks like despite all my years of experience and driving with care, being done for speeding is an occupational hazard!
---
Mr A Bartlett writes...
I am a registered Paramedic and earlier today at 0625am, and having just finished my night shift I was travelling home having just approached the speed camera of London Road, Clacton on sea.
A speeding motorist travelling towards me had just set the speed camera off when I had just got onto the speed markings on my side of the road.
I immediately looked at my speedometer and I recorded I was travelling at 26 MPH. I am concerned that this drivers stupidity will look as if I was speeding. Can you advise me what happens in this situation?
SpeedCamerasUK.com comments...
Speed cameras use two methods to accurately record the speed of a vehicle, these are:
1. The camera is first triggered by a speeding motorist driving too fast using either embedded strips in the road (e.g. Truvelo camera) or by triggering a radar beam (e.g. Gatso camera).
2. Once the camera has been triggered two photos are then taken in quick succession of the target/speeding vehicle as it drives over the white lines painted on the road. These white lines and the distance travelled between photo 1 and photo 2 confirm the speed of the vehicle.
These two methods all helps prove beyond doubt that the target vehicle was or wasn't speeding.
---
DISCLAIMER: Comments, views and opinions shared on SpeedCamerasUK.com are of those expressed by individuals and are not held by SpeedCamerasUK.com.
---
Last updated: 11th September 2023