Home > Speed Camera Types > HADECS 3
HADECS 3 speed cameras explained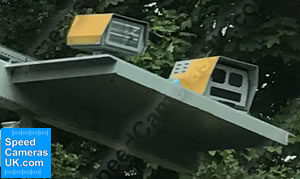 REDFLEXhadecs3 or HADECS 3 which is short for Highway Agency Digital Enforcement Camera System 3 is one the newest speed cameras to be installed on UK roads. Current locations include the M1 in Derbyshire, M6 in Staffordshire, M25 in Surrey, M20 in Kent, M25 in Kent, M62 in West Yorkshire and M4/M5 in Somerset.
Following Home Office approval the first Redflex Hadecs 3 system went live on the M25 motorway between junctions 5 and 6/7 on the 22nd October 2014. Between the 22nd October and 25th November 2014 some 668 motorists had been caught speeding by the new speed camera, many of which are calling it a 'stealth camera'.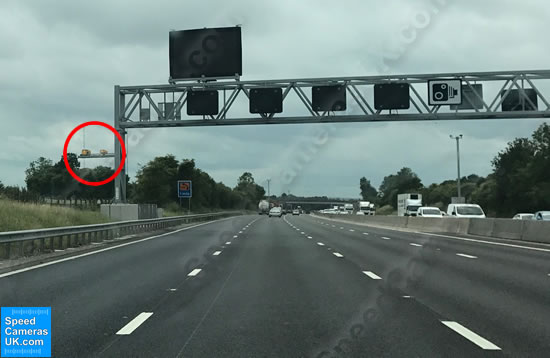 Pictured above: Redflex HADECS speed camera site circled in red.
Would you spot this camera driving at 70mph?
The Redflex Hadecs3 is being called a so called stealth speed camera by motorists and the media alike because the cameras are very small in size and painted grey rather than bright yellow (a colour that has become synonymous with speed cameras since 2003). This makes the new REDFLEXhadecs3 camera very hard to spot at the road side or within overhead gantries.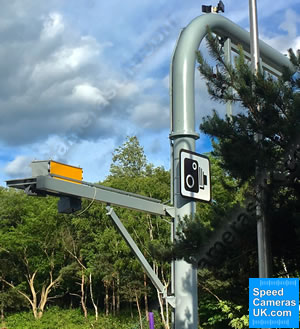 Redflex Traffic Systems, the company behind the HADECS 3 are an Australian company with offices in Southampton, England, UK.
What's your view and experiences with HADECS 3 speed cameras? Tell us here.
---
How do HADECS 3 speed cameras work?
REDFLEXhadecs3 speed cameras can be either mounted on gantries over the road or on poles at the side of the road. The latter pole-mounted are a different variant called REDFLEX speed-radar.
Hadecs 3 cameras mounted to the side of the motorway automatically adjust to the new enforced speed limit on the motorway to keep traffic flowing during busy periods.
REDFLEXhadecs3 uses non-intrusive dual radar for the detection of speed offences in all weather conditions, with lane identification, vehicle position and positive vehicle identification. In this application, the system is to be used for monitoring up to five lanes of traffic, consisting of a hard shoulder, which may or may not be a running lane, and four running lanes.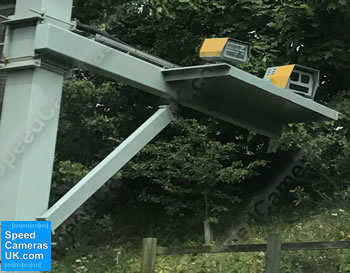 Pictured above: HADECS 3 cameras made by Redflex.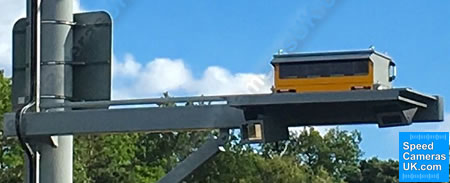 Pictured above: HADECS 3 multi-lane speed camera manufactured by Dynniq UK Ltd (formerly Peek/Imtech) for the enforcement of variable speed limits.
A pole-mounted external aspect verification (EAV) system located in advance of the motorway variable message signs (VMS) monitors changes to the enforceable speed limit display and alerts the camera system to set new enforcing speed limit thresholds accordingly.
Recorded speeding traffic offence data is sent from the camera system via a data network to an evidence receiving and control unit (ERCU) in a remote and secure office, where the offence viewing and decision system (OVDS) decrypts and then processes the violations for prosecution and when required creates a court file.
Dual radar technology eliminates the usual radar anomalies and allows the system to be operated at sites where traditional radar-based camera systems fail, while the two radars operate independently to verify speed measurement.

Pictured above: M25 HADECS3 speed camera targets the rear of passing vehicles.
---
HADECS 3 smart motorway installations
The HADECS 3 speed cameras have so far been installed on the M25 in Kent between junctions 5 and 6/7. More locations are planned on a number of other motorways in the UK, including:
‣M1 in Derbyshire and South Yorkshire
‣M3 in Surrey and Hampshire
‣M4/M5 in Somerset
‣M6 around Birmingham
‣M25 junctions 5 to 6/7 Kent
‣M62 in West Yorkshire
These busy motorway locations all share one thing in common, they are all smart motorways. A smart motorway (formerly managed motorway) is a section of motorway which uses active traffic management (ATM) techniques to increase capacity by using variable speed limits and the use of the hard shoulder as an additional lane at times of congestion.
In the instance of the M25 smart motorway section in Kent, the speed limit is normally set to 70mph. However when the hard shoulder lane is in use, the speed limit can reduce down to 40mph, 50mph or 60mph. Any change in the speed limit is clearly communicated to motorists via overhead gantry signs. The HADECS speed enforcement cameras then adjust to the new speed limit.
A motorist comments on HADECS cameras:
Near where we are in Sheffield on the motorway it seems that they only work when there are restrictions e.g. a reduced speed limit of 50mph. Way back when they started appearing on the roads there was a statement that they were always being used as a deterrent, this seems to becoming thinner and they are more being used as a way to stop any speed above 70mph on motorways full stop. Luckily my days of spending hours on the open road are behind me.
---
HADECS Speed Camera Questions and Answers
Question: A new HADEC 3 camera has recently gone up on the anticlockwise M25, about half way between junctions 9 and 8, however the pole-mounted 3x small cameras (which incidentally provide a very good way of spotting new HADEC 3 locations) have not yet been installed. A previous answer explained the purpose of the 3x small cameras - my question is, can the HADEC 3 camera operate if the 3x small cameras are not installed? I pass this site twice a day most days and have yet to see it flash, unlike the HADEC 3 cameras a couple of gantries closer to Leatherhead that have been working for 18 months or so.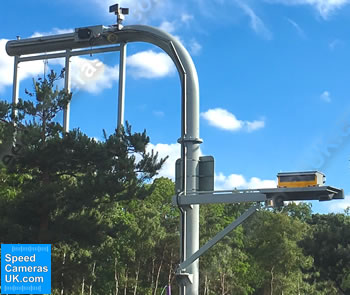 Gantry besides M3 motorway carries fixed speed camera
Answer: Unfortunately, we do not know the answer to your question. SpeedCamerasUK.com is not connected with any UK Police or other local authority. We don't run, install or operate any speed camera - we just list where they are and information about them. The answer to your question will only be known by the camera installer.
SpeedCamerasUK.com visitor John says:
INFO: New Motorway Gantry Cameras - the unknown type you mention and picture on your "Camera Types" page - which look like several Hadecs 3's put into one long yellow box mounted on the nearside of Motorway gantries - there are now several of these on the new M1 Smart section between J15-J17. I also do not know what they are called, but they are now operating (or being tested). I have seen them giving two solid flashes (other cars, not me). For this reason, I suspect they are NOT averaging - it would take too long to read a number plate, consult the database to work out the average speed and then flash the offending car. Best guess: they are flashing cars that are speeding as they pass the camera. I estimate car flashed doing perhaps 57mph in 50mph average section. What seems unusual is that these are the first speed cams mounted on the left hand side of a gantry that I have seen flash - I've never before seen a (normal) Motorway Hadecs do the double-flash? Regards, John
---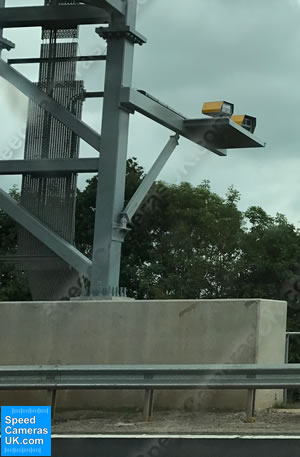 Question: I just want to ask a question about one of the speed camera types as it doesn't seem to be covered on the page for that camera. Do you know whether the HADECS 3 camera on motorways is able to catch vehicles from both the front and the back, or just from the back? Also, do you know if the camera on the opposite side of the motorway can catch you or only the cameras on your own side of the motorway?
Answer: A single HADECS camera covers only one direction of road. Often on motorways you'll see the HADECS camera sited on the outside of the motorway (next to the hard shoulder). There could however be examples of HADECS cameras sited on the central reservation and these could be used in either direction.
In terms of their operation HADECS capture the rear of a passing vehicle.
---
Question: I have received a NIP from Avon and Somerset Police apparently driving at 58mph in a 40mph HADEC zone (between junctions 17 and 16 of the M5 Northbound) on 30 November 2016 at 08:49. The overhead gantry was displaying 60mph then went down to 40mph while I was passing the camera but I was slowing down. I have been told that I will not be offered a Speed Awareness Course. Isn't there a time allowance for people to brake safely when the speed limit reduces by 20mph?
Answer: As per an answer to questions from other motorists further down this page... We asked this very question of Surrey Police and they confirmed there is a 1 minute delay tolerance when the variable speed limit changes.
Avon and Somerset Police may have a different policy/working practice, you will need to discuss and take this up with them and/or with a motoring lawyer.
---
Question: HADEC3 cameras, do they only operate in conjunction with the variable speed signs, or do they operate 24/7 regardless of what the sign is saying.
Answer: It would depend where the HADECS camera is located and how the individual Police authority is using the HADECS camera system - 24/7 use or variable speed limit zone use only. The answer will only be known by them and the camera operator.
---
Question: Someone I know has received a NIP by these stealth cameras on the M25 - during a time when they put up different variable speeds on the overheads. It went from 60mph to 40mph to 50mph to 40mph and they were done for 46mph in a 40mph zone, the signs changed so quickly - is this legal and is there a way to appeal this if they goes to court?
Another motorist with a similar question asks: I have just received notice that I was doing 70mph on the M25 Clacket Lane while the variable speed signs were showing 60mph. I am 99% certain that the signs were not on as I approached them. Just as I reached them, they flashed on and showed 60mph. Do you know how long after the sign changes to show a speed limit that the cameras are adjusted to the new speed. Is it immediate or is there a delay of so many seconds/minutes. If it is immediate, I think that I have been hard done by. I haven't had a speeding fine for over 20 years and I do 16,000 miles a year.
And another: Regarding the stealth cameras on the M1 between J29 and 28, these are fitted to the distinctive brown painted gantries on BOTH the north and southbound carriageways. I'd noticed the northbound one flash three times, it caught a vehicle in front of me doing very little above 70mph.
I'd like to ask a question as well please, when driving at say 70mph, if the smart signs illuminate and give say a 50mph limit and you're too near the gantry to slow from 70mph to 50mph and brake safely, how soon do the camera's become active? Do they allow for the fact traffic below doing 70mph cannot safely slow to 50mph if the illumination occurs when you're about to pass under? Or do they have a rigid setting? If I'm doing 70mph and a gantry sign illuminates instructing me to do 50mph and I'm only 20feet from the gantry do I need to stand on the brake and loose 20mph asap in order to avoid a fine and points? Doing this of course would be highly dangerous. What are motorists to do?
Answer: We have spoken to Surrey Police and they have confirmed that there is a 1 minute delay tolerance when the variable speed limit changes. Of course this is just Surrey Police's procedure for variable speed cameras and may differ from Police force to Police force.
---
Question: With the Hadecs 3 cameras on the motorway. I went past the pole with the 3x cameras mounted on the top over the speed limit. I spotted it and be time I got the second camera under the gantry I was able to slow down to under the 70mph speed limit.
Question is does the first camera with pole and 3x little cameras catch you, or is it the gantry camera that catches you speeding?
Answer: The 3x cameras are mounted as to record the current speed limit set at the time... So if someone contests the speeding fine, they can review the footage as see exactly what speed was showing at the time of the capture.
---
Question: Are the new HADEC speed cameras on the motorway operating all the time or just when the speed limiters are in force, i.e. when the speed is dropped to 50mph for example, due to the traffic?
There must be half a dozen of the new speed cameras now on the M1 between junction 30 and 25 which is my route to work everyday. If, for example, I drove at 80mph all the way to work and no speed limiters were giving any speeds could I possibly be done by every camera and hence lose my licence in one trip or is that just one offence?
Answer: The information will ONLY be known by the camera operator and/or Police authority where the camera system is located. It would also depend if the camera system is monitoring a variable speed limit or a fixed speed limit.
---
Question: I thought that speed cameras needed to be yellow and visible. How do the new stealth cameras on motorways get around this requirement?
Answer: The government has said that ALL speed cameras including those located on motorways will be painted yellow by October 2016.
---
Question: A question regarding the new Hadec 3 cameras currently popping up on some sections of smart motorways (that are hidden on the side of gantries) and can through a single use monitor multiple lanes?!
Some people are saying that they monitor your average speed, is that to indefinite say that they're average speed cameras rather than spot cameras (people who speed up in-between gantries)?!
Answer: The HADECS3 speed camera is a fixed point system, rather than an average speed check over several miles like the VECTOR and SPECS.
I think the confusion from other motorists may arise from the fact that the HADECS cameras are used primarily within variable speed limits e.g. 40mph, 50mph, 60mph on motorways.
---

Question: Spotted a new HADECS 3 speed camera system being installed today as I drove south on the M6 in Birmingham on one of the new overhead gantries being installed. I saw cameras on both the south and northbound carriageways just by Keele services.
Answer: Many thanks for your information, this new location had been added to the Staffordshire page of the online Speed Camera Database. You can view the actual speed camera location page for the camera location you reported here.
These are now the second set of HADECS cameras in Staffordshire, the others are on M6 between junctions 10A and 13 read more about them.
Ask your own question and read comments in general about speed cameras in the UK.
---
Points and Penalties
The absolute minimum penalty for being caught speeding on the UK's roads increased 66.7% in July 2013 from £60 to £100 fine. A minimum of 3 penalty points will also be added to your licence.
However, depending on the road speed limit and your actual recorded speed in the speeding offence a court summons may be generated in place of the Notice of Intended Prosecution (NIP) through the post. For more information click here.
It cannot be detected by radar and laser speed camera detectors - you will need a GPS speed camera detector.
---
SpeedCamerasUK.com Online Shop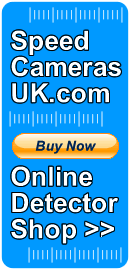 All of the speed cameras detectors at SpeedCamerasUK.com are also available to buy from us and include FREE delivery within the United Kingdom (UK). For deliveries outside of the UK please see delivery information for costs.
We hold extensive stock of each model (unless otherwise indicated) with dispatch same working day for orders placed before 3pm on any working day.
15 years of online trading
We first started selling speed camera locators right here at SpeedCamerasUK.com in August 2003. With 15 years of trading you can rely on us to only supply the best tried and tested products with unrivalled product knowledge from ourselves and, equally important, excellent support from the relevant manufacturer if it is required.
To view the latest range of speed camera detectors to buy click here.
Last updated: 17th October 2018