Motoring Lawyers and Motoring Solicitors
A motoring lawyer can help you get the best result when you are caught by the Police committing a motoring offence. A motoring solicitor can help with all motoring offences including:
‣Speeding Offence
‣Totting Up (refers to people with 12 points on their licence)
‣Driving with no insurance
‣Careless Driving
‣Dangerous Driving
‣Driving whilst disqualified
‣Failure to stop at the scene of an accident or failing to report an accident
Affected by any of the above? Contact a motoring solicitor here for help and advice.
---
Keeping your driving licence when facing a driving ban
A motoring solicitor can successfully persuade the courts not to endorse penalty points on your driving licence. If you have 12 points on your driving licence and you are facing a driving ban then a motoring solicitor will help you to keep driving.

An obvious, common argument is that you need your driving licence to keep your job and that your livelihood depends on being able to drive. Often a motoring solicitor will be successful in enabling you keep driving with 12 points on your licence, avoiding a driving ban.
---
Where will a motoring solicitor be able to represent me and defend my driving offence?
Many motoring solicitors will represent you anywhere in the United Kingdom. Fees charged by motoring solicitors are fairly low but are dependent on the amount of work to represent and defend your motoring offence case. It is important to choose a motoring solicitor that will be successful with your claim - indeed a good motoring lawyer will only accept your case if they are fairly confident that they can achieve better results than if you represented and defended you motoring offence yourself. Many motoring solicitors will charge you a fixed fee so you know the cost from the beginning and before accepting them to represent you in court.
---
Speed camera offence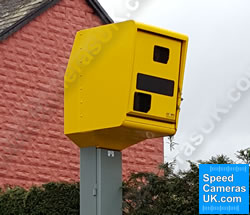 Speeding offences are the most common motoring offence that Police forces prosecute motorists for on UK roads. Many road traffic offences result in the motorist receiving either a fixed penalty or Driver Awareness Course, whilst others require the driver to attend a court appearance.
Many motorists receiving penalty points and/or a driving ban will not contest their motoring offence. However, you may find that the evidence against you may be too weak and insufficient to prosecute you.
Points on your driving licence lead to increased insurance premiums and a driving disqualification will affect your day to day mobilty. It is worth evaluating the benefits of using the services of a motoring lawyer to avoid the negative impact on your lifestyle that penalty points or a driving ban would lead to.

---
Driving offences
For minor driving offences you will often be offered a place on a speed awareness course instead of receiving a fine or penalty points.
For an explanation of the type of motoring offences that a motoring lawyer or motoring solicitor can help you with please click here.
---
Question and Answers:
Question: I got caught speeding, 36mph in a 30mph zone. In the pictures, the first one is pointed at my number plate, but the second photo is pointed towards the middle of my car bonnet and does not show any mph recorded. Is this correct procedure, or can it be classed as slippage?
Answer: SpeedCamerasUK.com website is for information only, we are unable to provide legal advice. I would recommend you speak to a motoring lawyer.
Subsequent question: I wasn't asking for legal advice. I was just wondering if knew about the photos. I can't afford a lawyer.
Follow up answer: We are not lawyers or the Police, we therefore don't know the correct procedure(s) when it comes to successful and lawful prosecutions resulting from speeding. Legal advice from a specialist in the field of motoring law will be able to answer your question and be able to advise you accordingly.

---
Question: I have received a Notice of Intended Prosecution (NIP) for 80mph on a 70mph dual carriageway resulting from a manned camera. I'm surprised that I was going that fast as I am careful to stick to 70mph on that section of road. But I don't particularly want to contest this as my expectation is that the equipment used should be accurate and calibrated and if it has recorded my speed at 80mph, then I must have been going faster than I thought I was. Is it possible for me to request the evidence that was produced by the camera to satisfy my curiosity? Is the equipment used as accurate and reliable as it should be?
Answer: I would recommend you either contact the Police force where the incident took place and ask to see copies of their calibration certificates or a contact a motoring lawyer, who have expertise and knowledge in this field.
---
Question: I've just received a speeding fine, however my car was outside my house at the time so I know it wasn't my car. What do I have to do to prove it wasn't my car?
Answer: I would suggest and urge you to contact the Police force or Safety Camera Partnership who have issued you with the speeding fine and explain that you vehicle was outside your house at the time of the driving offence. The Police force or Safety Camera Partnership should then be able to check photographic evidence, that was recorded at the time, proving that your vehicle wasn't involved or was in fact stationary.

---
Contact us with your motoring solicitor questions using the below contact form:
Last updated: 23rd January 2017