Pogo Alert Plus Explained
Carrying on from the successes of the Origin b2 and Pogo Alert, the Pogo Alert Plus provides everything you've come to expect from a Pogo product - quality and sophistication.
This latest edition to the Pogo range features an OLED touchscreen display making it very easy to navigate through the unit's extensive menu to alter all manor of settings.
The Pogo Alert Plus's screen also provide the most comprehensive level of information offered by any speed camera detector currently on the market!
On the units 1.8-inch colour screen you can view at a glance and at anytime your speed, time and heading. On approach to a camera or accident blackspot location the screen then really comes to life, displaying your speed, camera/road speed limit, camera type, a countdown in both seconds and metres and the road number.
In addition the Pogo Alert+ also comes supplied with a separate plug-in laser speed camera detector for alerts to live mobile laser cameras and handhelds.
If you'd like to view accessories, spares and parts that you can buy and use with the Pogo Alert Plus we recommend you visit either PogoStore.co.uk which has an extensive range of Pogo Alert+ parts and spares.
---
Alert+ Alerts
When approaching a speed camera location the Pogo Alert Plus provides spoken voice alerts and on screen alerts (as described above). Plus If you are driving too fast for the road/cameras speed limit the screen changes from blue to red further warning you!
When approaching a laser based device the Pogo Plus screen advises a Laser Site has been detected.
---
Pogo Alert+ Database
The Alert+ database is free for the first six months after which the current charge is £50.00 a year. Included within the Pogo Alert Plus's database are speed camera locations in the UK, Republic of Ireland, Belgium, Holland, Spain and Portugal. So the Pogo Alert Plus can be used in more than just the UK, though the laser detector may need to be unplugged to conform to laws on their use outside of the UK where they are completely legal to use.
---
Detectable Speed Cameras
Utilising GPS and laser detection the Alert Plus provides advanced alerts to the following fixed and mobile speed cameras:
Fixed cameras:
‣Gatso
‣Truvelo
‣SPECS average speed
‣SpeedSpike
‣Peek
‣SpeedCurb
‣Watchman
Mobile cameras:
‣Laser based devices
---
Pogo Alert+ Features:
‣Alerts to fixed and mobile speed traps
‣GPS based camera detector
‣Includes plug-in/removable laser detector
‣Spoken voice alerts at all fixed locations
‣1.8-inch colour touchscreen display
‣Updates via Windows PC or MAC computers
‣Camera database includes UK, Ireland, Belgium, Holland, Spain and Portugal
‣Fully Portable, easy to transfer from vehicle to vehicle
‣Dashboard or windscreen mounting options
‣1 Year manufacturers guarantee
Subscription:
First 6 months FREE
1 year: £50.00
Camera updates:
Updates via either Windows PC or Mac.
Want more information regarding the set up and features of the Pogo Alert+? You can't get any better info than reading the manual. Alternatively you might like to visit PogoStore where you'll find a website dedicated to everything Pogo.
---
Pogo Alert Plus - What's in the box?
‣Pogo Alert Plus v4
‣In-Car Charger
‣Windscreen Mount Cradle
‣Dash Mount Cradle
‣Power Bracket (supplied connected to Windscreen Mount Cradle)
‣Laser Detector
‣USB Cable
‣Alcohol Wipe
‣Pogo Alert Plus v4 Quick Start Guide
‣Pogo Alert Plus v4 Operating Manual
---
Pogo Alert+ Manual
Looking for more information on the features of the Pogo Alert+ or how it installs in your vehicle, etc? View the Pogo Alert+ manual by clicking the PDF logo below. The manual opens in PDF format.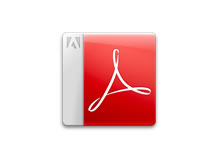 ---
Pogo Alert Plus Questions and Answers
---
SpeedCamerasUK.com Online Shop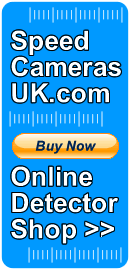 All of the speed cameras detectors at SpeedCamerasUK.com are also available to buy from us and include FREE delivery within the United Kingdom (UK). For deliveries outside of the UK please see delivery information for costs.
We hold extensive stock of each model (unless otherwise indicated) with dispatch same working day for orders placed before 3pm on any working day.
15 years of online trading
We first started selling speed camera locators right here at SpeedCamerasUK.com in August 2003. With 15 years of trading you can rely on us to only supply the best tried and tested products with unrivalled product knowledge from ourselves and, equally important, excellent support from the relevant manufacturer if it is required.
To view the latest range of speed camera detectors to buy click here.
Last updated: 18th December 2018