Snooper DVR 3HD explained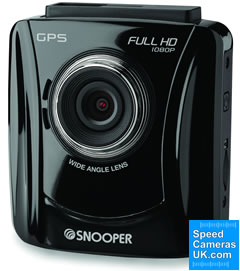 The Snooper DVR-3HD alerts to speed camera locations and also features a Full High Definition (HD) 1080P in-car camera to record traffic events along your journey.
The Snooper DVR3HD features the award winning AURA speed camera locations database. Access to the AURA database is FREE for the lifetime of the product, with four updates per year. The Snooper DVR-3HD also includes a 2.4-inch colour screen for playback of recorded videos.
With the DVR 3HD in your car or other vehicle not only will you be alerted to every fixed speed camera via GPS, but you'll also be able to record evidence of incidents and events when driving from A to B too
This is the first speed camera detector from Snooper to include an in-car camera.
---
Snooper DVR 3HD In-Car Camera
Snooper DVR-3HD in-car device will provide high definition imagery day and night. Utilising a built-in 3 megapixel camera lens for capturing great quality videos and pictures and it will record with a 130 degree view of the road ahead. You can record in full 1080p High Definition or 720p for longer recording times with lower quality videos. The DVR-3HD comes with an 8GB micro SD card and is compatible with microSD cards up to 32GB.
Snooper DVR-3HD features a 2.4-inch LCD screen to playback video on. You can provide evidence instantly regarding who was at fault by referring to the DVR3HD screen. You can also use this as evidence when explaining for insurance purposes. The built-in GPS antenna will record your speed, location and time stamp for all videos and store your journey data on Google maps. You can watch video playback on a computer, TV and on the device itself.
There is a built-in microphone which can be turned on and off for recording sound in the vehicle so you can provide a commentary before, during and after incidents.
Four Different Recording Modes
You can set the Snooper DVR-3HD to start recording when you turn your ignition on and off when your engine is turned off.
The four recording modes are:
‣Continuous for normal recording
‣Emergency recording for recording events that happen on your journey
‣Parking mode which starts recording when motion is detected - these videos can be set to 3 or 5 minutes in length.
‣There is also a G-Sensor for detecting collisions and the in-car camera will start recording in the event of an impact-detection.
---
DVR-3HD Speed Camera Alerts
The DVR-3HD in-built speed camera detector will display the speed of your vehicle when you are driving. As you approach a fixed or mobile speed camera in the database, the screen will change to display the type of camera in the road ahead and the device will start beeping at you.
The DVR 3HD will warn to speed cameras locations across the UK, Europe and many other countries around the world including:
Austria, Belgium, Bulgaria, Canada, Denmark, Finland, France, Germany, Italy, Luxembourg, Netherlands, Norway, Poland, Portugal, Romania, Russia, South Africa, Spain, Sweden, Switzerland and USA.
You can also set the Snooper DVR 3HD in-car camera to warn you when you are travelling above a certain speed. Simply set the limit and the device will beep when you are above the set speed limit.
---
Snooper AURA speed camera database
The Snooper DVR 3HD uses the AURA speed camera database, access to this database is FREE for the lifetime of the product, with four FREE updates eligible per year.
Countries included in the AURA database are: UK and Ireland, Germany, Holland, Belgium, France, Spain, Portugal, Switzerland, Italy, Austria, Luxembourg, Denmark, Norway, Sweden, Finland, Poland, Romania, Russia, USA, Canada, Australia, New Zealand, South Africa.
The AURA database can be downloaded to the device via a PC connected to the Internet with USB connection.
---
Detectable Speed Cameras
Utilising a GPS database the Snooper DVR3HD will provide advanced warnings to the following fixed and mobile speed cameras:
Fixed cameras:
‣Gatso
‣Truvelo
‣Truvelo D-Cam
‣SPECS
‣HADECS 3 (identified on the DVR-3HD as a GATSO camera)
‣SpeedSpike
‣Peek
‣SpeedCurb
‣Watchman
Mobile cameras:
‣Mobile speed camera locations as included within the downloadable AURA database.
---
Snooper DVR-3HD Features:
‣Alerts to fixed speed traps via GPS
‣In-car camera captures Full 1080P High Definition Videos or 720P quality for longer recording times
‣2.4 inch screen - speed camera detector display and playback videos
‣Automatic, emergency event and parking mode recording
‣130 degree angle view
‣Built-in 3 Megapixel camera lens
‣Playback videos on a computer or a TV
‣Supports 8GB up to 32GB microSD card
‣Fully Portable, easy to transfer from vehicle to vehicle
‣FREE updates to the AURA speed camera database (maximum 4 updates per year)
‣1 Year manufacturers guarantee
Snooper DVR 3HD Manual
Learn even more about the Snooper DVR 3HD by reading the manual. Click the PDF logo below. The manual opens in PDF format.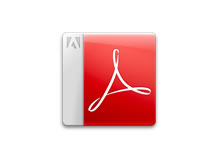 ---
Snooper DVR 3HD Question and Answers
Question: The camera will detect the speed I am driving at, can this be turned off?
Answer: You can select a different screen if you don't wish to see your vehicles current speed.
Question: Does the camera work just as well at night.
Answer: Day or night the DVR-3HD will work just so as long as it has power and can see the GPS satellites in the sky above.
Question: Does the camera come with software that will show via google map where I am via gps?
Answer: The DVR-3HD is not a sat nav, no mapping is shown on screen. So no your GPS location isn't displayed.
To ask a question please click here.
---
Snooper DVR 3HD software requirements:
The Snooper DVR-3HD will only operate on Windows computers. Specifically, you must be using Windows XP (32 bit), Windows Vista, Windows 7 or Windows 8/8.1. Additionally the software will only work with Internet Explorer 8 or Firefox 10 or above.
The Snooper DVR 3HD will not operate when using Windows 95, 98, 98SE, Millennium, Windows XP and Vista (64 bit) or Apple Macintosh operating systems.
---
Camera updates:
Updates via Windows based PC.
Please note: the Snooper DVR3HD is not MAC compatible.
---
Snooper DVR-3HD - What's in the box?
‣Snooper DVR-3HD Vehicle Recorder
‣FREE speed camera updates (maximum 4 updates per year)
‣Windscreen mounting bracket
‣Vehicle Power Cable
‣Mini USB Cable
‣8GB microSD card
‣CD-ROM
‣Quick-start guide
If you require a USB cable or additional accessories for the Snooper DVR-3HD these can be purchased via the Snooper DVR-3HD accessory page.
---
SpeedCamerasUK.com Online Shop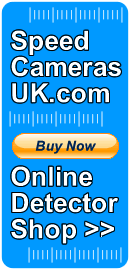 All of the speed cameras detectors at SpeedCamerasUK.com are also available to buy from us and include FREE delivery within the United Kingdom (UK). For deliveries outside of the UK please see delivery information for costs.
We hold extensive stock of each model (unless otherwise indicated) with dispatch same working day for orders placed before 3pm on any working day.
15 years of online trading
We first started selling speed camera locators right here at SpeedCamerasUK.com in August 2003. With 15 years of trading you can rely on us to only supply the best tried and tested products with unrivalled product knowledge from ourselves and, equally important, excellent support from the relevant manufacturer if it is required.
To view the latest range of speed camera detectors to buy click here.
Last updated: 18th December 2018