Home / Speed Camera Database / South East England / Surrey Speed Cameras
Surrey A24 Speed Camera Location




Speed Camera: VECTOR
Nearest Town/Village: Dorking
Road Name: A24
Direction of enforcement: Southbound
Speed Limit: 50mph
Camera reference number: SES079
Speed Camera Details: As you exit the roundabout onto the A24 southbound toward Dorking. End point of the average speed check is just before the exit slip into the cafe. I must admit that i did not see the speed camera at the north end but there is on at the southern point of the zone so I assume there is one.
People seem quite confused about the location of the average speed cameras on this section of road due to quite deliberate mis-signing of the average speed camera controlled section by Surrey Police or Surrey Highways to show that the average speed controlled section starts northbound at the Denbies roundabout when it in fact starts just north of the Burford Bridge Roundabout (where the yellow speed cameras can be clearly seen) and continues until a few yards before the Givons Grove roundabout where another bank of yellow speed cameras can be seen. Going south from Givons Grove Roundabout (the last roundabout going round road Leatherhead on the Leatherhead Bypass) things are more subtle and you have to look harder leaving Givons Grove Roundabout going south to spot the cameras a few yards from the roundabout on the central reservation that clock you passing and much harder still to see the end of the 50mph zone some three or so miles later as that exit average speed camera is for unknown reasons deliberately hidden behind a road sign so you will only notice its existence in your rear view mirror. Surrey Police also seem to want to give the impression (through deliberately misleading average speed camera sign placement that they corrected but then reverted to the original deliberately misleading location just north of the Denbies Roundabout travelling north) that average speed control exists between the Denbies roundabout and the Burford Bridge roundabouts as well but in fact it only exists from just north of Burford Bridge Roundabout to a few yards south of the Givons Grove roundabout. In addition there are multiple dark blue or black painted VECTOR monitoring cameras from the Denbies roundabout as far south as the Clarkes Green roundabout 8 miles south but their purpose is unclear and it unknown whether they are only traffic speed monitoring cameras used by INRIX or if they also supply data to VOSA or the Police for no insurance or road tax or MOT offence information or if their purpose is simply to build up enough evidence of speed infringements between Denbies Roundabout and Clarkes Green Roundabout to try to justify extending average seed limit enforcement over the whole of this road section. But certainly there are a lot of VECTOR monitoring cameras between Denbies Roundabout and Clarkes Green Roundabout and also travelling east and west on the M25 from Deepdene Roundabout, who's purpose and intent has never been revealed by Surrey Police or Surrey Highways. I have considered submitting FOIs about them but decided against doing so on the basis that it might cause one's own speed or driving to become a matter of interest to the enforcement authorities in this area.
---
View all safety camera locations in Surrey.
Read more about VECTOR speed cameras
Update or add speed camera location
Can you improve the speed camera location information above? All speed camera locations on SpeedCamerasUK.com have been submitted by UK motorists. If you can add more detail, please use the buttons below.
Update location Add photo and/or video Submit a new speed camera location
4,400+ speed camera locations
Along with the safety camera location above on this webpage, the SpeedCamerasUK.com camera database features the locations of more than 4,400 individual speed and red light camera locations across the UK. Discover the speed cameras along your journey and ones you may have been caught out by, by viewing the Speed Camera UK map.

VECTOR average cameras
VECTOR average speed cameras, just like the SPECS average speed camera photograph each and every vehicle driving past a VECTOR camera.
When passing two or more VECTOR speed camera locations your vehicles average speed is automatically calculated. VECTOR cameras were first introduced on the UK's roads in 2014. Read more about VECTOR average speed cameras.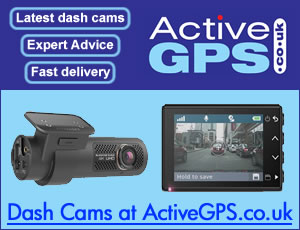 Speed Camera Detector Reviews

Want to know where all of the UKs speed camera locations are in your car as you drive?
You need to buy a speed camera locator to warn of approaching speed cameras locations in the road ahead.
Read the SpeedCamerasUK.com reviews for the very latest 2022 speed camera detectors.