Home / Speed Camera Types / HADECS 3 Speed Camera / Motorist Comments / HADECS 3 Camera Comments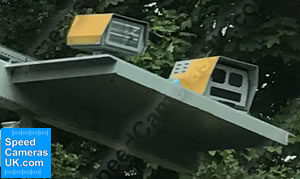 Welcome to the SpeedCamerasUK.com HADECS 3 speed camera comments page. Here you will find comments left by UK motorists with regards to HADECS 3 speed cameras. We have lots of different comment pages relating to other speed camera types e.g. mobile speed cameras, average speed cameras and speed limit comments. If you would like to make a comment about HADECS 3 speed cameras, please complete the online form below.
If you have a question relating to HADECS 3 speed cameras, please see our HADECS 3 speed camera question and answer page, it may have already been asked by another UK driver. Read and learn more about HADECS 3 fixed safety cameras.
When completing the form below, if you provide your name and county, we will publish your name and county within the HADECS 3 comments section below. We reserve the right to edit your comment.
---
---
Andrew E from UK writes...
Conviction by stealth is likely to be challenged particularly when all speed cameras other than those on traffic lights may have to be yellow in colour to be lawful
That needs a strong representation by motoring organisations to happen as far as these new smart cameras are concerned and it's also worth writing to ones MP to make the point stick.
---
Baz from Wiltshire writes...
Is the use of these HADEC3 systems on Active Traffic Management motorways coincidental to the acronym ATM? How cynical of me to consider them a cash cow.
---
DISCLAIMER: Comments, views and opinions shared on SpeedCamerasUK.com are of those expressed by individuals and are not held by SpeedCamerasUK.com.
---
Last updated: 11th September 2023