Home > Speed Camera Types > Truvelo Speed Camera > TruveloD-Cam Speed Camera > Motorist Comments > Truvelo Camera Comments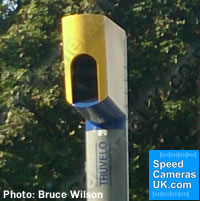 Welcome to the SpeedCamerasUK.com Truvelo speed camera comments page. Here you will find comments left by UK motorists with regards to Truvelo and Truvelo D-Cam speed cameras. We have lots of different comment pages relating to other speed camera types e.g. mobile speed cameras, average speed cameras and speed limit comments. If you would like to make a comment about Truvelo speed cameras, please complete the online form below.
If you have a question relating to Truvelo speed cameras, please see our Truvelo speed camera question and answer page, it may have already been asked by another UK driver. Read and learn more about Truvelo and/or Truvelo D-Cam speed cameras.
When completing the form below, if you provide your name and county, we will publish your name and county within the Truvelo speed camera comments below. We reserve the right to edit your comment.
---
---
Judd from West Yorkshire writes...
How many speeding motorcyclists do Truvelo cameras (and other such forward-facing speed cameras) detect?
How many drink-drivers, drug-drivers, uninsured drivers, driving on pavements who are "doing the decent thing by sticking to the speed limit" do speed cameras in general detect?
Pleeeeeease don't call them safety cameras!!
DISCLAIMER: Comments, views and opinions shared on SpeedCamerasUK.com are of those expressed by individuals and are not held by SpeedCamerasUK.com.
---
Last updated: 17th February 2023