Home / Speed Camera Database / South East England / Surrey Speed Cameras
Surrey A25/A24 Speed Camera Location




Speed Camera: VECTOR
Nearest Town/Village: Dorking
Road Name: A25/A24
Direction of enforcement: Northbound
Speed Limit: 50mph
Camera reference number: SES071
Speed Camera Details: There are several Vector cameras painted grey fixed on lamp posts and road sign posts from the North Holmwood round about going south on the A24 on both carrigeways but all are painted grey. Therefore they are not currently being used for speed limit enforcement but for speed monitoring of average speeds being travelled by drivers on the road (as I drive this road all the time I know this to be the case).
I believe that if Surrey Police can prove there is enough regular infringement of speed limits through this monitoring that their plan is to extend average speed limit enforcement to cover the whole stretch from the Burford Bridge roundabout through to the Clarkes Green roundabout and/or possibly also around some or all of the Leatherhead bypass and especially the steep hill section of A24 from Givons Gove roundabout north to the Beaverbrook roundabout.
Hard to know as I see grey vector cameras springing up everywhere in Surrey and elsewhere (clearly very cheap to run) but not so far painted yellow or used for speed enforcement. Police's obsession with tracking only raw speed whiled doing nothing about aggressive driving by people who drive far too close and try to barge others out of the way (usually especially in unbranded white vans or big powerful Mercs in particular as BMW seems to now be old hat for the aggressive psycho driver) is highly frustrating.
---
View all safety camera locations in Surrey.
Read more about VECTOR speed cameras
Update or add speed camera location
Can you improve the speed camera location information above? All speed camera locations on SpeedCamerasUK.com have been submitted by UK motorists. If you can add more detail, please use the buttons below.
Update location Add photo and/or video Submit a new speed camera location
4,400+ speed camera locations
Along with the safety camera location above on this webpage, the SpeedCamerasUK.com camera database features the locations of more than 4,400 individual speed and red light camera locations across the UK. Discover the speed cameras along your journey and ones you may have been caught out by, by viewing the Speed Camera UK map.

VECTOR average cameras
VECTOR average speed cameras, just like the SPECS average speed camera photograph each and every vehicle driving past a VECTOR camera.
When passing two or more VECTOR speed camera locations your vehicles average speed is automatically calculated. VECTOR cameras were first introduced on the UK's roads in 2014. Read more about VECTOR average speed cameras.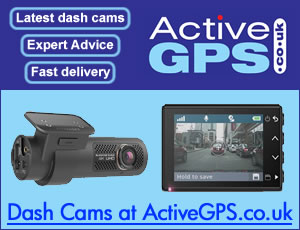 Speed Camera Detector Reviews

Want to know where all of the UKs speed camera locations are in your car as you drive?
You need to buy a speed camera locator to warn of approaching speed cameras locations in the road ahead.
Read the SpeedCamerasUK.com reviews for the very latest 2022 speed camera detectors.